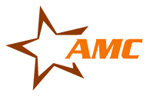 About Austin Medical Company:
Headquarters: Austin, Texas
Year Started: 2004
Three goals for this business:
We aim to make electronic medical records affordable for smaller hospitals and clinics.
We will use new technology and apply it in ways that make it simple and easy to use.
We will create jobs for stay-at-home moms.
Founder: Darren Amundson
Darren Amundson has been applying new technologies to the medical records business since he started his first company, Neoscribe, in 2001 while partnering with a classmate from the Massachusetts Institute of Technology. Neoscribe improved transcription services by reducing cost through the effective use of the technology. In 2004, he started the Austin Medical Company, with a focus on electronic medical records systems, while providing the same great digital transcription services.
Customer Experience
Over 500 physicians served
Over 65 hospitals and clinics nationwide
Product management & team leadership
Over 15 years of customer service experience
Education
BSEE, University of Minnesota
MBA, Massachusetts Institute of Technology
Core Values and Guiding Principles
We will care earnestly about the needs of our customers -- both internal and external. We will own up to problems and respond with a sense of urgency.
As a company, we will be honest, friendly, and hard working. We will require honesty and integrity in everything we do.
We will make our commitments with care and then we will stand by them. We will always do what we say we are going to do.
Work is an important part of life, and it should be fun. Being a good business person does not mean being stuffy and boring.
We will treat the company's money as if it were our own. We will guard and conserve the company's resources with at least the same vigilance that we would use to guard and conserve our own personal resources.
We will insist on giving our best effort in everything we undertake. There is a huge difference between "good mistakes" (best effort, bad result) and "bad mistakes" (sloppiness or lack of effort).
We will respect the individual, and believe that individuals, who are treated with respect and given responsibility, respond by giving their best.
In all situations, we will strive to be friendly, courteous, fair, and sensitive.
We will review our work, admit our mistakes, and seek to learn from them.
We will pursue balance in our work and our lives with an enduring passion. As we strive to achieve the goals of this organization, we will maintain a sustainable balance between work, self, and family.