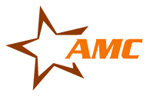 High Quality Medical Transcription
Quality
We differentiate ourselves from our competitors based on quality.
In order to meet high quality standards, we use a transcription process that involves three steps:
Step 1: The digital files are transcribed by a fully trained staff.
Step 2: The files undergo review with medical experts.
Step 3: Files undergo a separate proofreading step.
Each step of the process is documented with an audit trail to monitor and improve our operations.
Ease of Use
Our system was designed to be easy to use for doctors and office personnel.
We accept dictation by telephone or handheld recorder:
We offer telephone 1-800 dialup service.
We provide handheld recorders.
We provide you with a User ID and password.; Then you log on to our site and retrieve your reports within 24 hours. Simply click on the print button and your documents will be printed in one easy step.
Low Prices
We are a low price leader.
By using technology and operating a high volume business, the Austin Medical Company is able to provide clients with a low price per line.
with one of our professional sales members and start saving money for your organization today.
Our Infrastructure
We monitor HIPAA regulations to ensure our compliance.

All files are encrypted by 128-bit strong encryption and securely held behind a firewall on our server. A user ID and password prevent unauthorized access.

Our secure access facility is monitored 24 x 7 with a live attendant. Access is limited to those with proper ID. Additionally, all servers are locked in their own cabinet and only our technical support has a key.

In the event of an emergency, we have dual power feeds and dual generator power backup along with redundant backbone connections to the Internet.
Digital Recorders
Optional: Olympus Digital Recorders are available at a reduced price.